MotorT
The 9,800 SF vehicle maintenance facility is a tall structure with a large high capacity crane rail supported by concrete pilasters. The 3D coordination showed MEP penetrations through the structure, something typical in plans that have not been coordinated. For cost effective and accelerated construction all the buildings except Supply, used a custom engineered steel truss and deck composite roofing system. Headquarters is a two story building and for the second floor uses a concrete composite deck supported by steel beams.
The roof system for Paraloft, Academic, and MotorT use bar joists and steel truss & beam supporting a steel deck. All the roofing is standing seam metal roof. All these building required high quality structural steel shop drawings provided by Lucrosol.
In addition to the structural steel and misc metals contract Lucrosol was asked to coordinate the entire project. The structural engineer used a software product called Tekla for the engineering models, while the Mechanical and Electrical contractor used AutoCAD MEP a 3D product. The Plumber used 2D AutoCAD and the Fire sprinkler contractor used Cadpipe. Lucrosol took everyone's 2D & 3D design and combined them into one model, a master digital prototype of the building.
In many cases the firm created 3D drawings from 2D plans, rerouted HVAC wet and Dry and returned the MEP drawing to their owners for final shop drawings. We created a written specification to determine the modeled features that affected constructability, like the reflected ceiling plans, walls, soffits, bracing, and hangers. Once the entire building was coordinated, everything was built without conflicts or clashes the subcontractors would order and prefabricate their materials based on the revised drawings.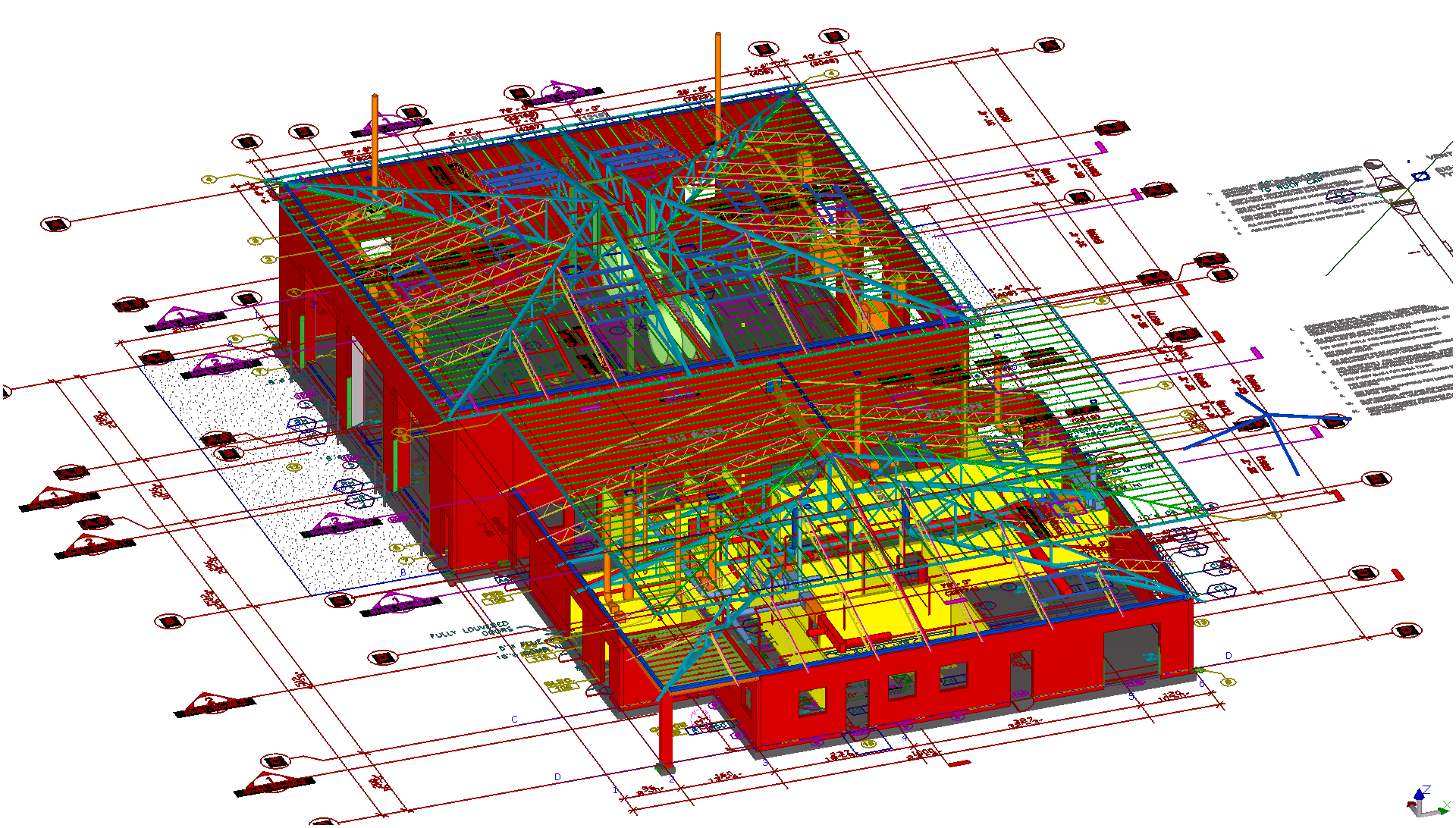 Note use of 2D with 3D components, i.e. composite hybrid.